Sacred Water- Hopi Traditional Teachings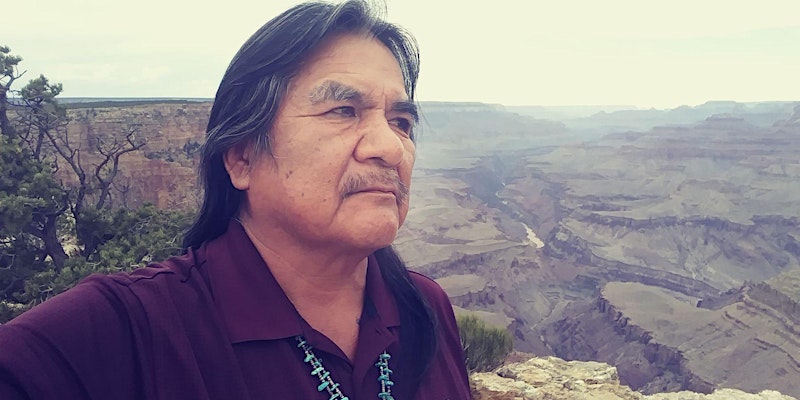 Hopi sacred water teachings shared by Ronald Wadsworth, Hopi from Shungopavi Village in Second Mesa, Arizona. Zoom webinar May 18 2021
The Sacred Water Circle joined with others in hearing water teachings from Hopi traditional teacher Ronald Wadsworth.
The Hopi have lived and successfully grown crops in desert areas for thousands of years. This experience as well as their original instructions from the Creator, has been a catalyst for a sacred connection to water. Their knowledge and connection to nature is world renowed.
Ronald, or Lomatsikema (his Hopi name), is a member of the corn/water clan and is originally from Shungopavi Village in Arizona. He now lives with his fiancee in Flagstaff and is father to four children. He has been sanctioned by the Assembly of Hopi Chiefs to serve in the capacity of spokesperson for the Hopi Traditional Self Government and has done so for over thirty years. He also serves as an Advisor to the Hopi Tribe's Cultural Preservation Department and serves on the Hopi Preservation Committee. He works as a Silversmith, a trade passed on to him by his father and maternal uncle, and as a Tour Guide in Sedona.
We enjoyed learning of Hopi history, culture, and beliefs from Ronald. View the webinar recording