Sacred Water Circle was brought together in 2011 by a call to action by indigenous and non-Indigenous leaders for all people of faith who share a common vision and belief that water is sacred to come together to protect the water.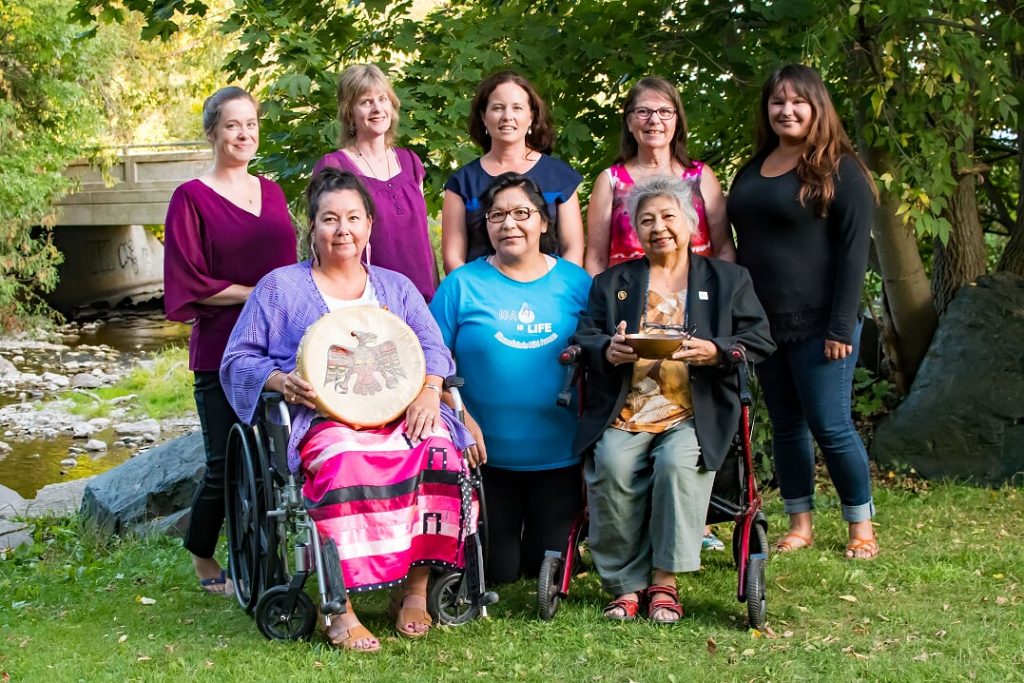 The Sacred Water Circle is a volunteer run, not for profit initiative that has brought together Indigenous and non- Indigenous people to work together for the benefit of water. The initiative leads with spirituality but also recognizes the necessity of working with science and policy to promote positive change in how we live with water. To date we have worked with scientists, researchers, municipal representatives, universities, colleges and many community groups.
Through gatherings and other events, we bring together Spiritual Elders and Traditional Knowledge Holders from both North and South America to provide teachings on water and the sacred. With these teachings as a foundation we are creating a community-wide local action plan for water. We have learned a lot about working together with people from a variety of cultures and demographics to build an initiative that aims to build capacity within our communities to protect and care for water.