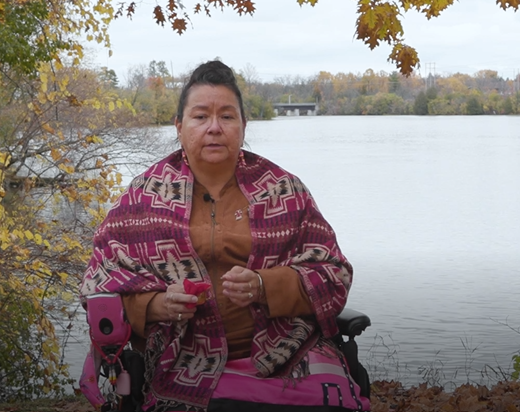 In the fall of 2020, Peterborough Green-Up made a video of Dorothy Taylor teaching about the sacred nature of water. It was shown at the 2021 virtual ReFrame documentary film festival in Peterborough and will be used in education programs.
You can view it on YouTube.
In 2022, Peterborough Green-Up did a video series on commuity climate heroes — and Dorothy is one of them! Her teachings on climate change can also be viewed on YouTube.