Water Walk Protocol
---
The Water Walkers Checklist
---
GOOD walking shoes
An extra pair of socks
Umbrellas and water-proof outerwear
Reusable water bottles
Sunscreen and bug repellant
Snacks and fruit will be provided but you're welcome to bring your own too
Appropriate water-related placards or t-shirts
A good heart!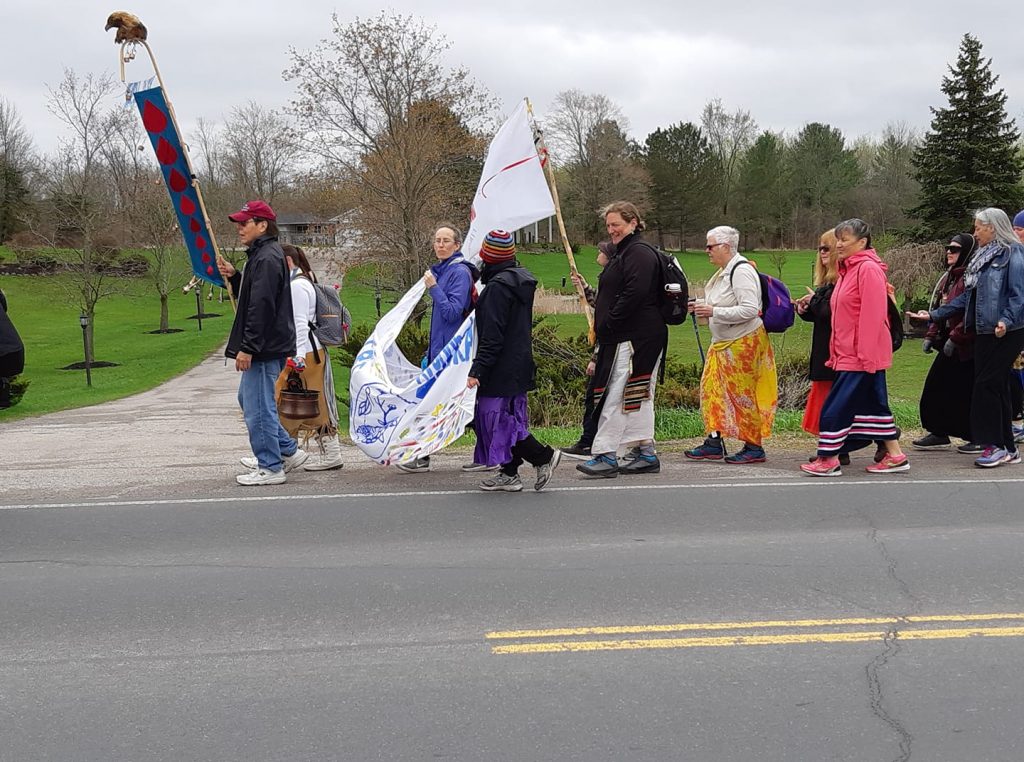 Water Walk Protocol
---
All genders and Nations are welcome to participate in the Water Walk.
In respect for Anishinaabe ceremonial traditions, we kindly request that women wear long skirts and men wear long pants. Please come as you identify.
Be mindful that you are walking in ceremony for the water. Songs and prayers for the water are more than welcome as you walk.
Because the Water Walk is spiritual in nature, we ask that all walkers carry organic tobacco and to be ready to offer tobacco to the creeks, rivers and lakes as we walk by. If you do not have tobacco, it will be supplied.
The women will carry the water and the men will carry the water staff. These two people will lead the group at all times.
Take frequent turns to carry the water and staff. 10-minute intervals is the standard.
We have been directed to walk on the gravel side of the roads at all times.
Do not impede traffic unnecessarily. Be aware of your surroundings.
Walk together as a group. No runaways or stragglers please!
Children are welcome but must be accompanied by parent or guardian! Please take extra care along the busy roads. We will do our best to look out for the safety of all walkers, especially the young ones.
If it's difficult to keep up or if you get tired, please ride for awhile in the support vehicles.
Please do not bring your pets! We love our pets but we do not bring them to ceremony.